Hobart PCYC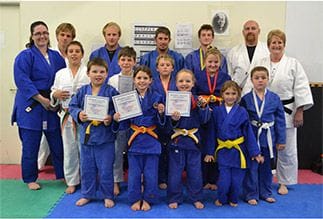 Hobart PCYC is a non-profit community service organisation that aims to provide a safe environment for youth and the community to participate in a range of social and recreational activities at affordable prices. Activities include gymnastics, weight training, and various forms of self defence.
Hobart PCYC also offer special projects, designed to provide activities and support programs to those who are unable to access our facility in Liverpool Street, close to the centre of Hobart.
Activities, once organised and run by volunteers and parents, have changed and expanded over our 50 years
of operation, and are now coached or instructed by experienced, accredited personnel.
Management & Input
The Club was formed in September 1953 and was called the Hobart Police Boys Club Inc; the Club had its premises at 300 Liverpool Street. The Club was later renamed the Hobart Police Boys and Girls Club, then later still the Club was again renamed the Hobart Police & Citizens Youth Club Inc. these days we are now known as the Hobart Police & Community Youth Club Inc.
Encouraging a positive liaison between Police, Youth and Other people attending the Club
Encouraging Police and Police recruits to join and use the Club
Encouraging Police to work with the Club on its Special Programs
Funds required for the ongoing operation of the building must be raised by the Club's members, sponsors, and supporters.
Expenses include administration costs, staff costs (wages, supernnuation, worker' compensation etc)
Equipment & Vehicle purchase, replacement, maintenance and repair, Cleaning costst and so on. The Club has a philosophy of maintaining low session fees and membership, so that activities are affordable for everyone. The Club instead relies on the "PCYC Family". Most people who use the Club do so because they know
they are not only getting value for money, but are also helping a good cause.